Midnight Cove
Essential Information
Address:
6302 Midnight Cove Road
Siesta Key, FL 34242
Year Built:
1977 to 1979
Total Units:
288
Unit Sizes:
740 to 2580 sf
Location:
Gulf to Bay
Get More Information
Real Estate Statistics
| | |
| --- | --- |
| Total Listings: | 0 |
| Average Price: | $ |
| Highest Listing Price: | $ |
| Lowest Listing Price: | $ |
For Sale:
2 Properties Found. Showing Page 1 of 1

2

Beds

2.0

Baths

852

SqFt
, Condominium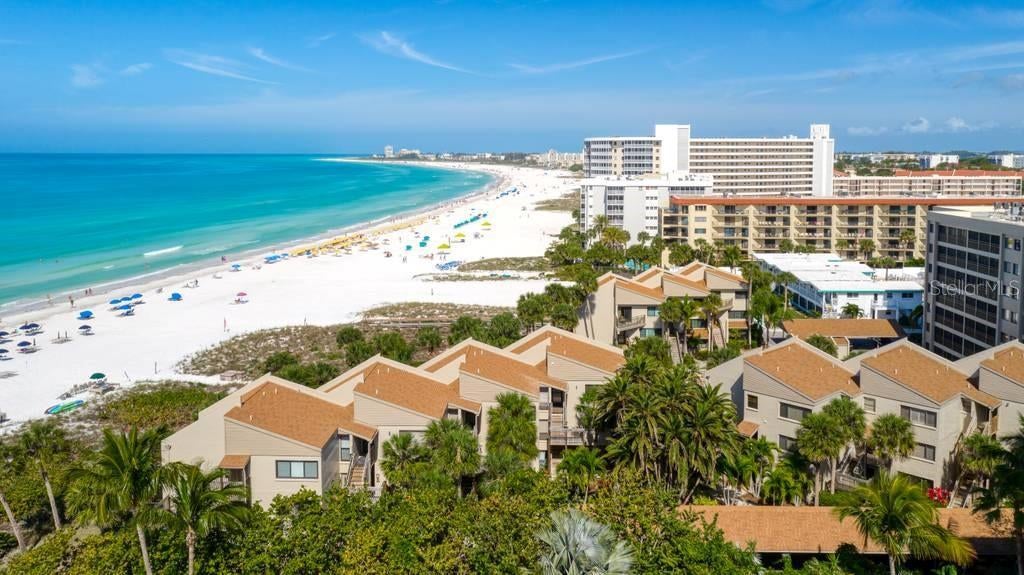 2

Beds

2.0

Baths

852

SqFt
, Condominium
Condominium Information
One word adequately describes Midnight Cove on Siesta Key. That word is Paradise! Resting on eleven tropically lush acres extending from the Gulf of Mexico to the Intercoastal Waterway, every perspective from within the property reveals another dimension of beauty. The scenery is nothing short of breathtaking.
Buildings
Midnight Cove consists of nine buildings, five on Sarasota Bay and four on the Gulf of Mexico side of the resort. There are four masterfully designed floor plans providing spacious living options for every taste. All units are two-bedrooms with living space ranging from 1,100 to 1,600 square feet.
Features & Amenities
Residents and guests on either side of the property enjoy private beach privileges as well as access to all of the other well-appointed amenities throughout the estate. Accented with lush tropical vegetation, the grounds provide a serene backdrop for the picnic areas, perfect for a private gathering. Each of the picnic areas offers barbeque grills, affording residents and guests the opportunity for a lovely evening of grilling and socializing.
The Bay Side of the property provides residents and visitors with a clubhouse, business center, pool, tennis courts, private fishing pier, and access to the serene Intercoastal Waterway. Boat slips are available for rental for those who would prefer to cruise the Intercostal waters while fishing from the deck of their boat instead.
The Gulf Side of the resort offers tennis courts, a pool overlooking the ocean, and private access to the world-renowned Crescent Beach. This beach is world-renowned for its remarkable white quartz sand and azure blue Gulf of Mexico waters. Beach lounge chairs and umbrellas await residents and guests to enjoy right along with the sound of the waves rolling into shore.
Along with Midnight Cove's many other assets and stellar location, the liberal rental policy and superior on-site rental agency make this property a favorite among investors. The complex Cove is only a short distance from the Stickney Point Bridge. This location affords easy access to the mainland's shopping, dining, and other various activities. Downtown Sarasota, St Armand's Circle and Longboat Key are all less than a twenty-minute drive away with an abundance of shopping, dining, and fun events for the entire family. With only a short drive, one can enjoy many of the popular tourist attractions including the Marie Selby Botanical Gardens, John Ringling Museum, Mote Marine Laboratory, Asolo Theater, and Jungle Gardens.
Location Map
Questions? Contact Us For More Information
If you have any questions or want to set up a tour of Siesta Key condos, please call us at (941) 544-6467 or send us an email below.